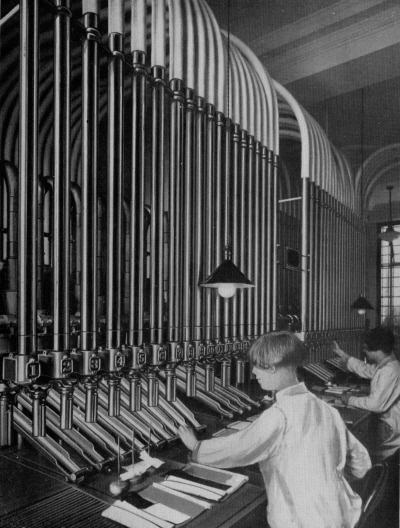 "The central desk of a Sturtevant cash tube installation in a large provincial store... 40 busy departments are served at an average running cost for electric current of fourteen shillings a week." This might be Bolton Co-op which had 40 stations.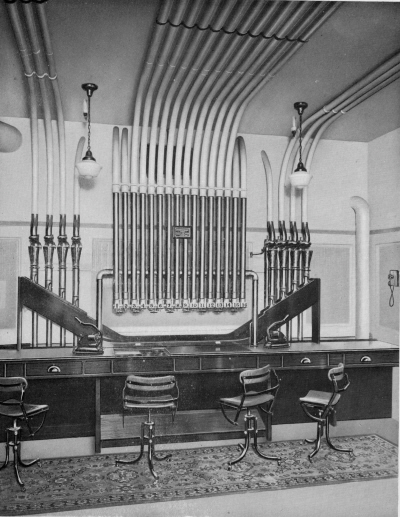 "Sturtevant 16-station pneumatic cash tube installation, showing central cash desk fitted with inclined gravity chutes and Sturtevant patent power controlling and economising equipment."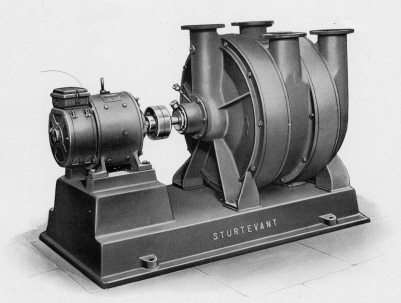 The Sturtevant special design serial-parallel machine, combining two exhausters in one machine, which can be run in parallel for pneumatic tube work and in series for vacuum cleaning where a greatly increased suction is required.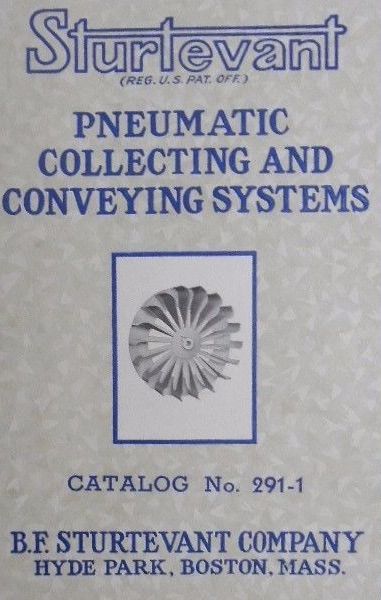 1938 catalogue of Sturtevant (U.S.)