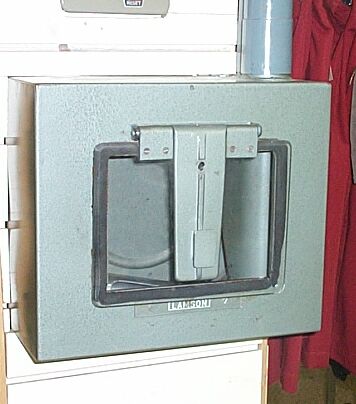 A Pneu-Art terminal in Shaws, Portlaoise, probably dating from the 1960s or 70s. It consists of a metal box with a glazed air-tight door. Westwood and Westwood point out that such terminals raise the cost of an installation over the cost of "ordinary terminals", but post-war installations generally seem to have used this type.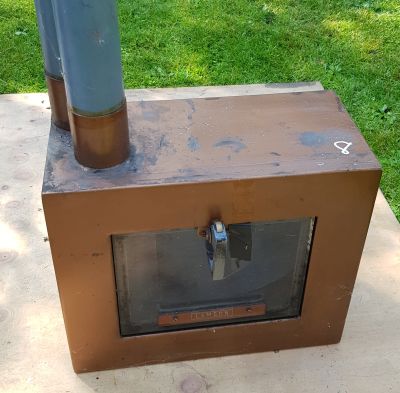 A different design of Pneu-Art terminal from with concealed hinge and separate handle. It is in "Tropic Tan" finish and the inlet and outlet tubes are on the left - see the brochure below. (This is from Fairhead's of Ilford, now in a private collection and placed outside for photographing.)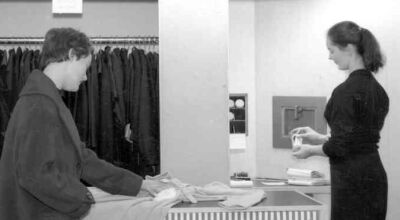 A well-concealed Pneu-Art terminal recessed into the wall. Note the characteristic pigeon-holes for holding carriers on the left.
There are more photos of Pneu-Art stations on the Arding
& Hobbs , Famous, Fairheads and Jacksons pages.

Diagram of Pneu-Art terminal and pedestal from Lamson brochure (Syracuse, NY: Lamson Corp., 1952).