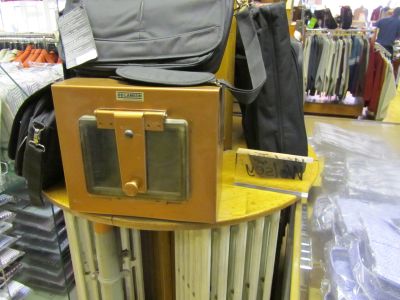 NEWS
Randalls of Uxbridge closed
Randalls of Uxbridge, home of one of the last pneumatic tube systems in Britain, closed for good on 31st January 2015. Sir John Randall was quoted by The Guardian: "In a way we probably are trying to keep a model going of a shop from the 1970s."
Rapid Wire system for sale
A reproduction Rapid Wire system with two propulsions, one car, poles and wire is being offered for sale by its maker, Viv Rush Speciality Engineering . It was formerly on loan to a museum. Viv is based in South Australia but is willing to assist with installation of the system. The asking price is 6,000 Australian dollars. An example of his cars can be seen at the Bad Ass cafe in Dublin.